SMS
---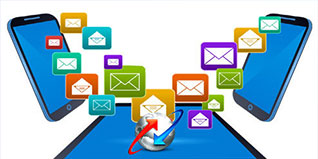 BULK SMS SERVICES
TOPLU SMS HİZMETLERİ
---
There are two types of bulk SMS terminations which are promotional and transactional.As the name suggest BULK SMS services allows you to send bulk SMS instantly through our gateway. Our platform support both long SMS, Unicode SMS and flash messages.
Promosyonel ve işlemsel olmak üzere iki tür toplu SMS sonlandırması mevcuttur. Adından da anlaşılacağı gibi TOPLU SMS hizmetleri ağ geçidimiz üzerinden anında toplu SMS göndermenizi sağlar. Platformumuz; Uzun SMS, Unicode SMS ve flash mesajları desteklemektedir.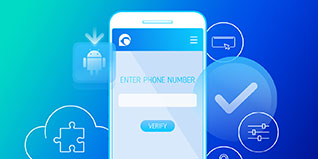 OTP SERVICES
OTP HİZMETLERİ
---
A one time password is a unique code generated by your application or by your client and sent to a user via SMS text and entered to the assigned application for additional security. You can generate the unique code and merge into an SMS text using our API. We also provide you with real time delivery reports.
Tek kullanımlık şifre (OTP), uygulamanız veya müşteriniz tarafından oluşturulan özgün bir koddur ve kullanıcıya SMS metni yoluyla gönderilir ve ek güvenlik amacıyla atanan uygulamaya girilir. API bağlantımızı kullanarak özgün kodu oluşturabilir ve bir SMS metninde birleştirebilirsiniz. Ayrıca size gerçek zamanlı teslimat raporları sağlıyoruz.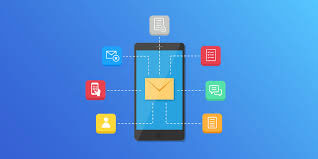 ETP SMS PLATFORM
ETP SMS PLATFORMU
---
Use bulk SMS to raise brand awareness,optimize your communications and enhance the customer journey. Use our aggressive SMS rates to send your messages via our most scalable and reliable SMS gateway.
Marka bilinirliğinizi arttırmak, iletişiminizi optimize etmek ve müşteri yolculuğunu geliştirmek için toplu SMS kullanınız. İddialı SMS fiyat/oranlarımızı kullanarak en ölçeklenebilir ve güvenilir SMS ağ geçidimiz üzerinden mesajlarınızı gönderebilirsiniz.
ETP SMS FOCUS:
ETP SMS ODAK NOKTASINDA:
SMS CARRIERS
SMS TAŞIYICILARI
CORPORATE BULK SMS
KURUMSAL TOPLU SMS
SMALL AND MEDIUM BUSINESS
KÜÇÜK VE ORTA İŞLETME
ATTRACTIVE RATES
CAZİP FİYATLAR
DIRECT SIM OPERATORS
DOĞRUDAN SIM OPERATÖRLERİ
DIRECT MOBILE OPERATORS
DOĞRUDAN MOBİL OPERATÖRLERİ
"For all your SMS enquiries please mail to bulksms@etplatform.com"